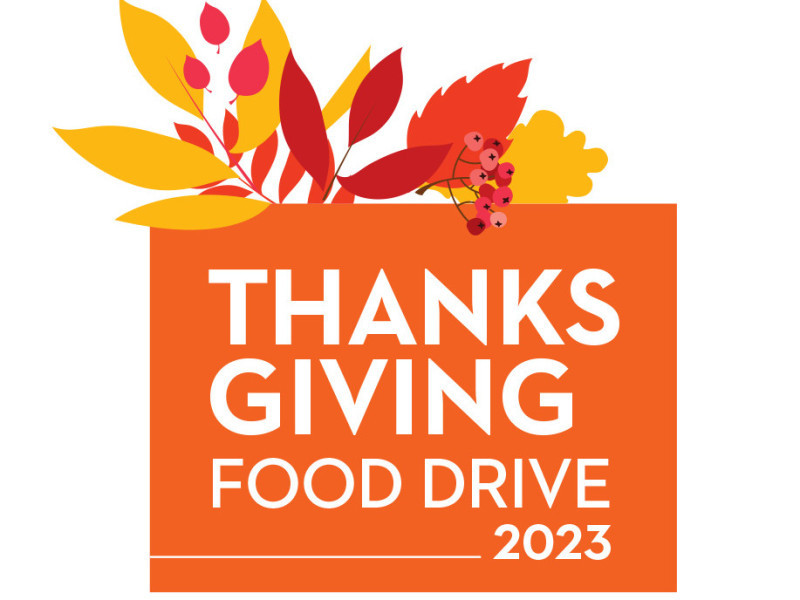 Just $20 will provide $100 worth of healthy food.
Your generous gift will ensure that children, families, seniors, and other neighbours facing hunger have nutritious food on their table this Thanksgiving—and over the long, difficult months to come.
Donate Now
Who needs help
The 2023 Hamilton Hunger Report
Over the past year, there has been an alarming surge in the number of people relying on the emergency food sector to meet their basic needs across Canada. In Hamilton, the increase in the number of visits being made to hunger-relief programs is cause for great alarm. The ability to absorb the increased need in our community is pushing our system beyond its capacity.
View Report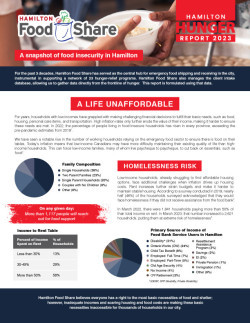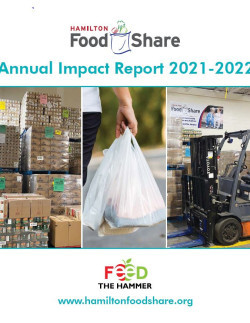 How we've helped
The 2021-22 Hamilton Food Share Annual Impact Report
Our Annual Report, is an overview of Hamilton Food Share's operations over the last fiscal year including our food acquisition & distribution program, the financial support received and the many local and regional organizations that make up our emergency food network. To request an audited statement please contact our administrative department via info@hamiltonfoodshare.org
View Report
How We've Helped
Tim Hortons Smile Cookie Campaign Provides Vital Support
The 2023 Smile Cookie Campaign raised approximately $1,000,000 in food and helped Hamilton Food Share provide food to 23 emergency food programs, supporting almost 12,000 visits to emergency food banks & over 28,000 hot meals served each month.
On a typical day in Hamilton
0
Children will visit an emergency food centre.
0
Households will be at high risk of homelessness.
0
Seniors will seek food support at a food bank.