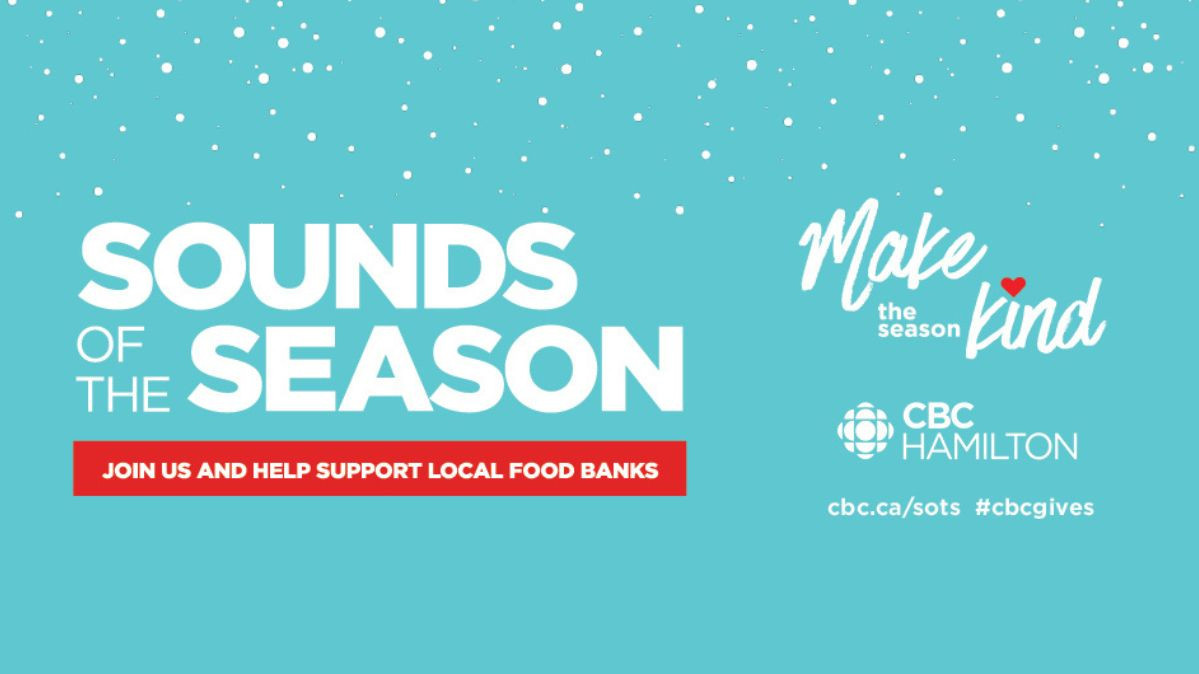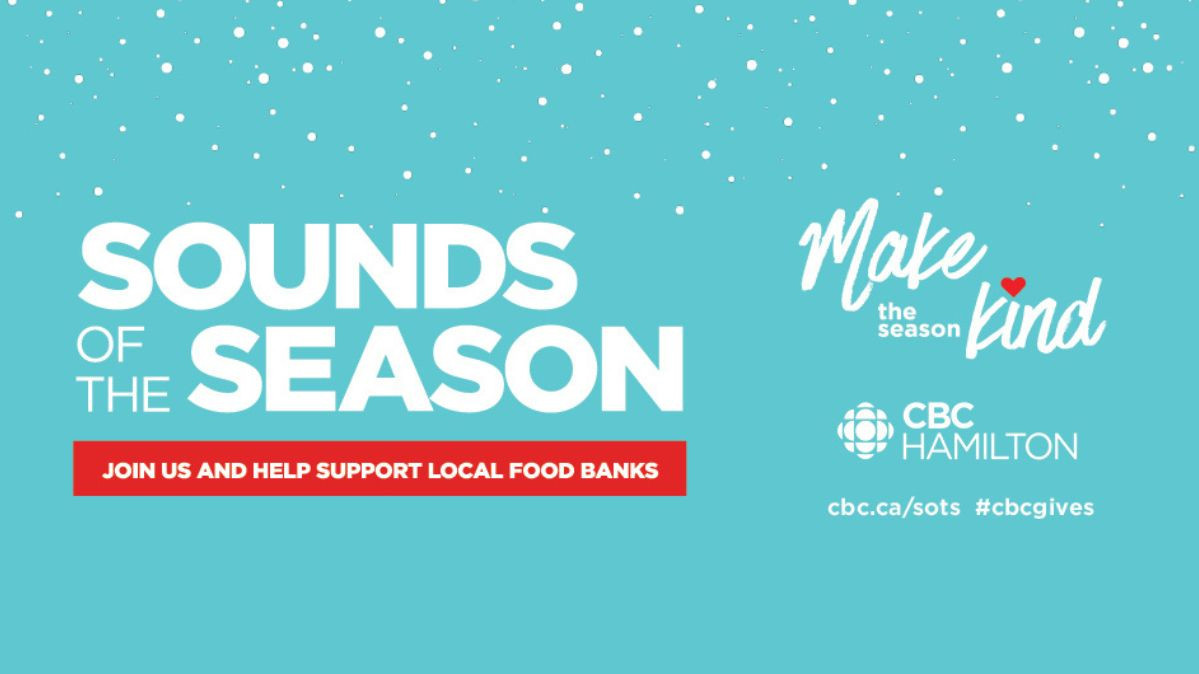 CBC Sounds of the Season
Food bank use is at crisis levels. Your donation will ensure families experiencing hunger can access the nutritious food they need.
Since 2002, CBC Sounds of the Season has raised over $9 million in support of GTA and Ontario food banks.
Join CBC Hamilton for a month-long celebration of community and kindness this December in support of food banks and hot meal programs in Hamilton.
Help make the season kind and be a lifeline to families who experience hunger. For more information about CBC Hamilton Sounds of the Season read the article here
Make a Financial Gift
Help make the season more kind for our neighbours who experience hunger with a gift to Hamilton Food Share through CBC Sounds of the Season.
ONLINE: Donate online using our secure donation link .
BY PHONE: Call our operators at 1-855-700-SOTS (1-855-700-7687).
The SOTS Donation Hotline will be staffed weekdays from 8:30 am – 4:30 pm, except for December 1, 2 and 17 when phone lines will be open:
Thursday, December 1: Here and Now – 7:00 am – 7:00 pm
Friday, December 2: Metro Morning – 5:00 am – 4:30 pm
Saturday, December 17: from 10:00 am – 2:30 pm
If we are unable to answer your call, please leave a message and a member of our team will get back to you as quickly as possible.
Click here to learn about the many ways you can support Hamilton Food Share.
Donate Food
Click here for a list of our most needed items.
You can drop off non-perishable food donations to our warehouse located at 339 Barton Street, Stoney Creek during our regular business hours Monday to Friday from 9am-4pm. We offer contactless donation drop-off options inside and outside of our building.
Need food? If you need food support, please click here.
Thank you for your generous support of CBC Sounds of the Season.