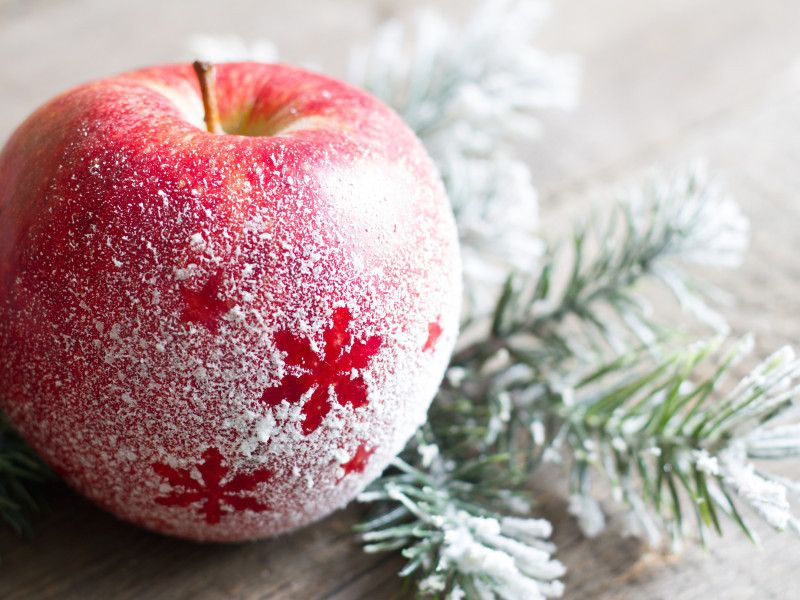 2022 Holiday Drive
This Holiday Season help our hungry neighbours in Hamilton. A donation of $5 will provide $25 worth of nutritious food for our neighbours in need.
Donate Now
Who needs help
The 2022 Hamilton Hunger Report
This latest snapshot of food insecurity shows households with children struggling as children make up 40% of those served monthly. 1 in 5 Hamiltonians experience hunger every day and household incomes are so far below the poverty that, combined with a lack of affordable housing places, more than 4,200 Hamiltonians at extreme risk for homelessness.
View Report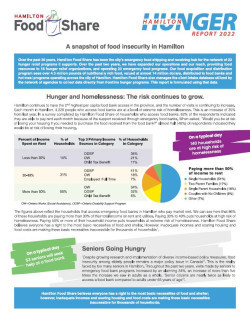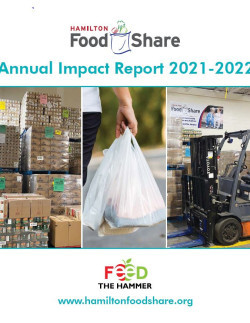 How we've helped
The 2021-22 Hamilton Food Share Annual Report
Our Annual Report, is an overview of Hamilton Food Share's operations over the last fiscal year including our food acquisition & distribution program, the financial support received and the many local and regional organizations that make up our emergency food network. To request an audited statement please contact our administrative department via info@hamiltonfoodshare.org
View Report
On a typical day in Hamilton
0
Children will visit an emergency food centre.
0
Households will be at high risk of homelessness.
0
Seniors will seek food support at a food bank.